Joneses NYC is your one-stop curation source for unique, high-quality, innovative lifestyle products designed to make your life a little sweeter. Whether you're looking for state-of-the-art electronics, or gifts that are beautiful, useful, and innovative, Joneses NYC makes it easy to enjoy cutting-edge, high-quality products and top-notch customer service.

At Joneses NYC, you can count on us to offer premium, solutions-based products that fit your lifestyle, in categories that range from outdoors and electronics to cooking and entertaining. We value quality, design, innovation, and reputation. You don't have to chase what's new or popular, and you don't have to spend a fortune to get it. We vet all our products and work with hundreds of iconic brands, striving to carry only the best of the industry with a thoughtful selection of unique styles.

Joneses NYC is a place where chefs, musicians, and tech lovers can gain inspiration for their personal and professional endeavors. Our high-quality lifestyle products will motivate you to level up your projects, such as starting a podcast, finding high-quality gaming accessories, or learning to make fresh pasta. We also strive to build community and connect with our neighbors by offering gourmet classes in our state-of-the-art test kitchen. Whether you interact with us online or in person, we encourage creativity and assist our customers by delivering the latest trends while providing an enjoyable shopping experience through every step of the process.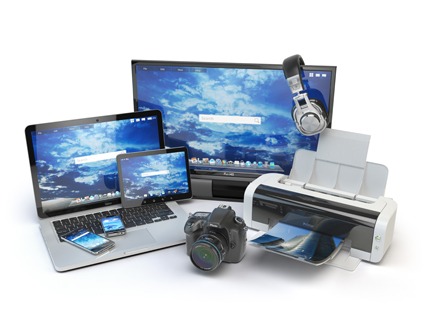 Our Promise
We promise to provide a fair, transparent shopping experience no matter what step of the shopping process you are at. We strive to make browsing and exploring just as enjoyable as checking out and reaping the benefits of a new purchase. To do so, we dedicate extra time and energy to ensure each step of your tech shopping is complete with the most thorough information, transparent pricing, and added guidance that allow you to make strong, informed shopping choices.
We insist on being a top player in the ecommerce tech game and back up our claim as one with perks such as free shipping, unlimited tech support, and a price match guarantee. Furthermore, we work diligently to provide a platform that is as up to date as the products we sell along with above average 24/7 customer support you can trust.
Our Culture
Our Cedarhurst location is modern and refined, yet welcoming and inviting – sometimes it's more like visiting an art gallery than a retail space! We want the space to reflect the care we take with each other and our customers. At Joneses NYC, we strive to create relationships with our patrons through an engaging shopping experience that provides them with a sense of discovery, community, education, and connection. Local shoppers can step inside our beautiful New York store to touch, feel, and immerse themselves in our curated selections. But our company culture isn't just about the bricks and mortar. For patrons outside New York, our website is an extension of that marketing strategy – a chic, modern e-commerce space where they can explore new technology and lifestyle products. Wherever you're located, you can experience Joneses NYC's shared values and culture: creating memories for our customers and their families and strengthening relationships with our curated brands and products.