We are a band of tech enthusiasts who march to our own digital drumbeat. We love all that technology can do in our lives as much the thrill that comes with scoring low prices. We hold ourselves to a high regard and insist on providing top notch products and customer service to provide a shopping experience like no other.
As tech-lovers, we integrate the latest shopping technology into our website to offer a tech-inspired shopping platform you'll be hard pressed to find elsewhere. This website is the combination of years of our research and development, our combined years of experience in the retail sector, and our love of ecommerce.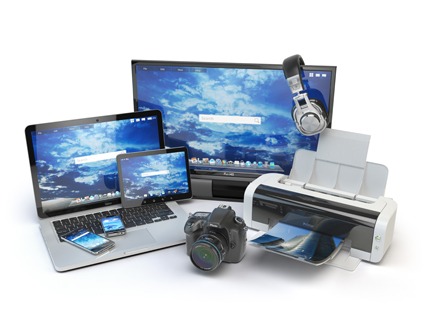 Our Promise
We promise to provide a fair, transparent shopping experience no matter what step of the shopping process you are at. We strive to make browsing and exploring just as enjoyable as checking out and reaping the benefits of a new purchase. To do so, we dedicate extra time and energy to ensure each step of your tech shopping is complete with the most thorough information, transparent pricing, and added guidance that allow you to make strong, informed shopping choices.
We insist on being a top player in the ecommerce tech game and back up our claim as one with perks such as free shipping, unlimited tech support, and a price match guarantee. Furthermore, we work diligently to provide a platform that is as up to date as the products we sell along with above average 24/7 customer support you can trust.
Our Culture
We're a tech company, so you already know entertainment is a building block of our culture. We value new, far-reaching ideas and offer support to explore them. We know that ecommerce is a rapidly changing field and as much as we love being a part of it, even more importantly we aim to be at the cutting edge of it. No question is unimportant and no idea too controversial.
In our minds, the more we expand and explore this crazy tech ecommerce world, the more prepared we can be to offer a full-fledged, comprehensive and competitive shopping experience. At the end of the day, we really just think fun and exploration are essentially to a thriving tech culture and we make these concepts pillars of our down to earth, granted something erratic, team community.